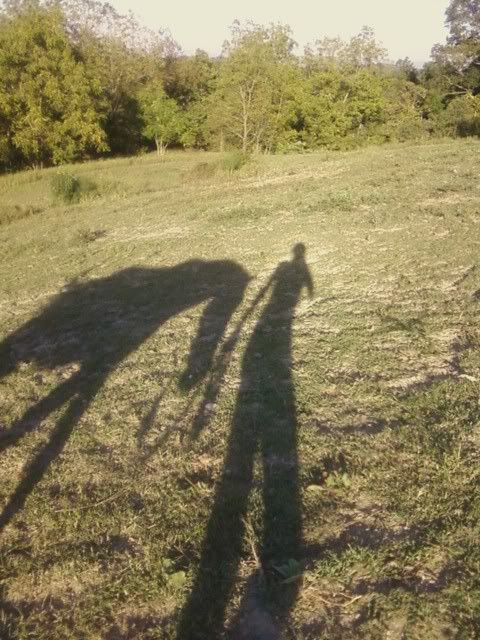 I think I've pinched myself 3 or 4 times since the move. I can't believe it finally happened. We have been dreaming of this for years. Last night, I sat on the computer as Andrew watched a movie on the couch and I looked around at our home. I still can't believe it!
There were some really rough bumps in the road this past 9 months. Andrew and I both lost a grandparent....and not just a grandparent. A Mamaw that meant the world & more to me and a Grandad that Andrew considered to be his best friend--all within the same week.
We had one of the worst winters that Virginia has seen in a looooong time, smack dab in the middle of us trying to clear our woods. Andrew put up with me while I was on the job search and I put up with Andrew changing dirty work clothes 3 times a day.
We smushed ourselves in a tiny spare room in his parents house with our little baby cat and his two farm dogs at night, all safe and sound.
We went on drive after drive to have "alone time".
We dealt with set backs, failed inspections, government building offices, uncooperative weather, & pinching pennies month after month.
We sat up at night dreaming about what our lives would be like when we would have our own home.
Every bump was worth it. Our hearts are so happy and so full of gratitude. AND to top it all off with chocolate and sprinkles, I am engaged to the love of my life.
life is good.