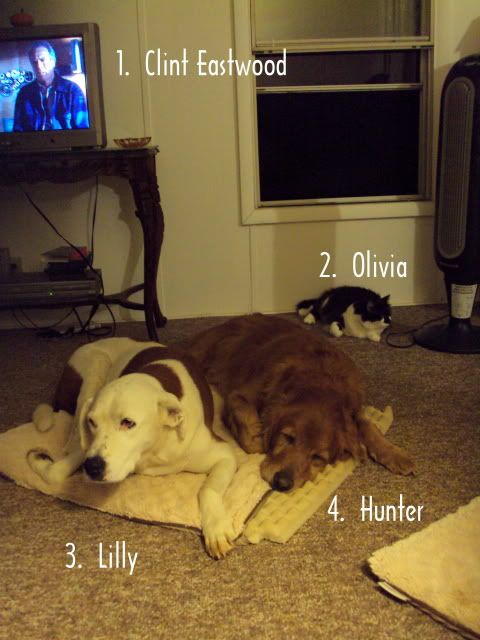 4 things I love in this picture:
1.
Clint Eastwood
. We don't have cable so we are borrowing movies from everyone we know. I don't know what this movie was about, but I love Clint Eastwood
2.
Olivia.
She looks a little frumpy in this picture.
3.
Lilly
. Lilly is getting really spoiled living with us. She is the sweetest dog in the world and she knows it. What Lilly wants, Lilly gets.
4.
Hunter
. Hunts. Hunterbone. I love you big boy.