One day I was walking down W. Beverly street in Staunton with a co-worker and I stopped into a local boutique,
Design at Nine
. I walked in to browse the sale rack and walked out signed up as a model in a fashion show to benefit breast cancer awareness.
I don't know how I exactly get myself into some things.....but....I did get to pretend to be a model for a day for a good cause. ( AND I had really big hair...which was a dream come true)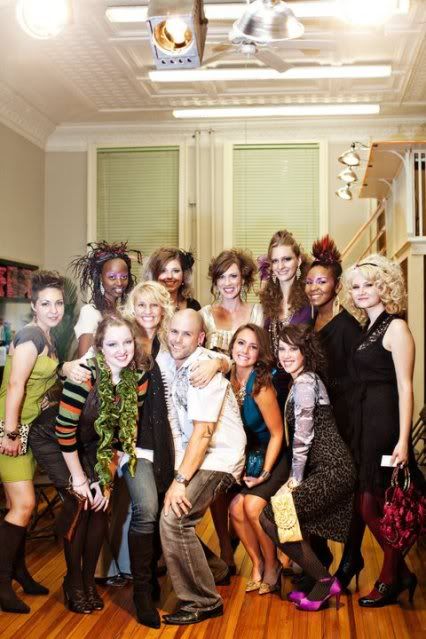 All of the models and owners of
Design at Nine
&
Tease
.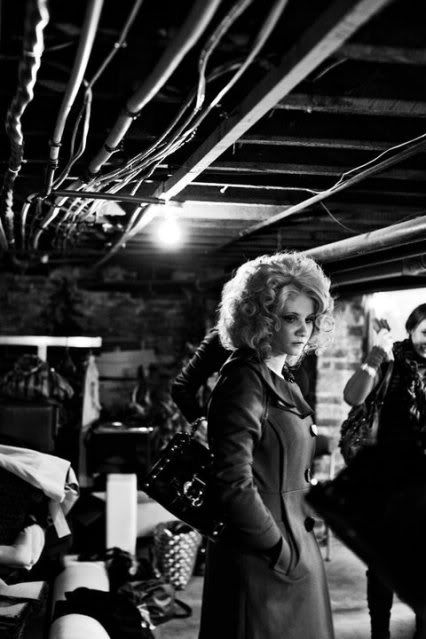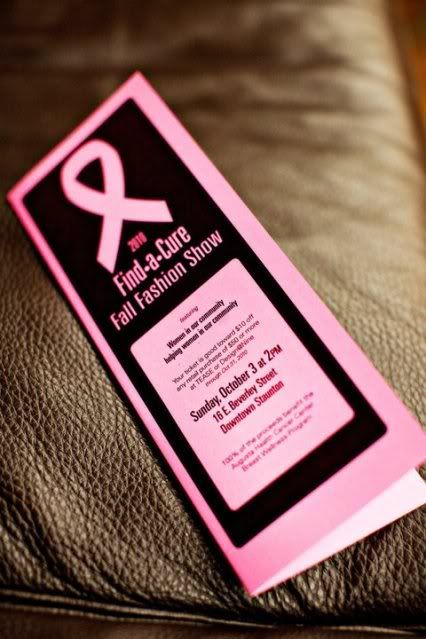 I think I'll hang up my size 10 modeling shoes (unless Tyra calls and wants me to audition for AMTM). I'm glad I was able to live a day in the life but I am waaaaaay too goofy to ever take myself that serious.

happy wednesday from oHIo!