I am back from the depths of despair. do not worry internet world.
A long holiday weekend of feasting and locking myself (& Andrew) at home with all three extended editions of Lord of the Rings and the new Robin Hood made life all better. ( that sounds healthy, doesn't it?)
It also led us to name our newly formed
Kingdom of Traiylor



(pronounced TREA-LOOOOOOOR)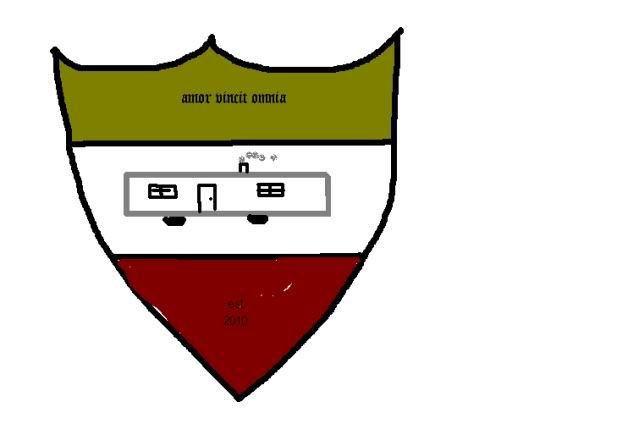 -the crest of Traiylor-
I realized that we were taking our geek'dom level to all new heights when were referring to the dogs and Olivia as Knights and Princess (and don't even get me started on our trip to the mountains--I may have pretended that I was Frodo taking the ring to Mordor.....geeeeeek out. But it made me happy. And it helped make the whole Holiday gloom go far, far away to other distant Kingdoms ruled by elves. (and its not my fault..I grew up watching
Ewoks
,
Dark Crystal
,
Willow
& any other fantasy movie my brother could get his hands on)
thank goodness Andrew appreciates and fully participates in my fantasy world.
happy monday!
(me last week thinking about T-giving)