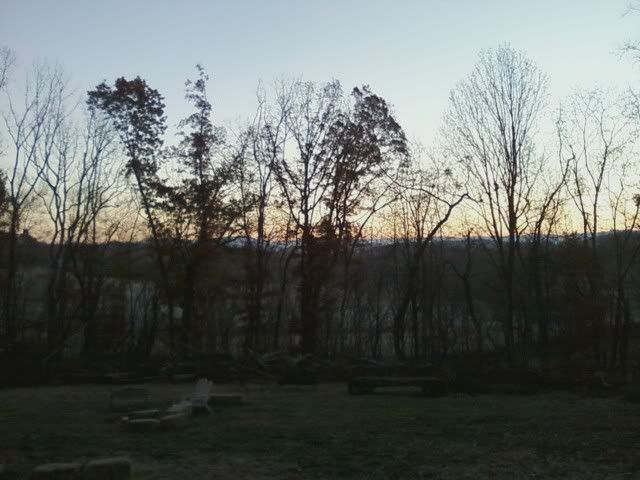 The fall leaves have gracefully bowed out for the season, allowing our view of the mountain sunrise to once again be visible. There is nothing better than sipping on coffee next to the wood stove and watching the rays fill the sky. I remember when we would sneak down in the morning on our freshly cleared land to see what our
future sunrise
would look like. Pinch me!
Thank goodness it is FRIDAY. I am looking forward to working on the homestead, printing out pictures on my new fancy printer, playing music in my freshly designated "music room" (for now, this will be my stand in
woman cave
), & hanging out with Olivia & Co.
Have a wonderful weekend and spread some love! xo