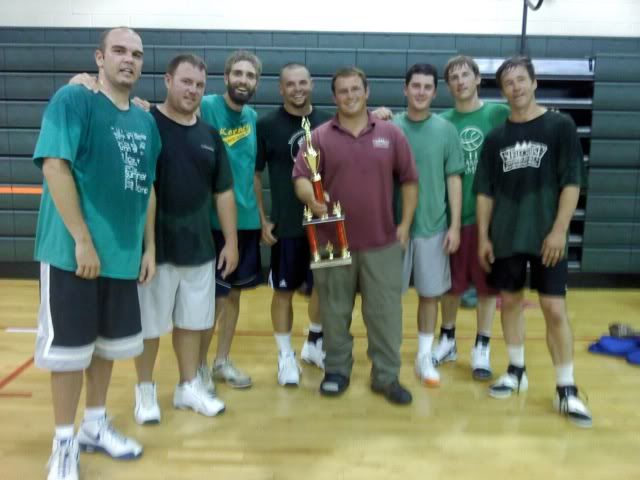 Can you spot my bearded lover? He is a man of many faces.
He is also a member of the
Shreckhise Shrubbary
Rec. League Basketball Team. I'm a pretty big fan and I try to make it to every game. These boys got game and WON their division--both season and tournament.
Holla back.