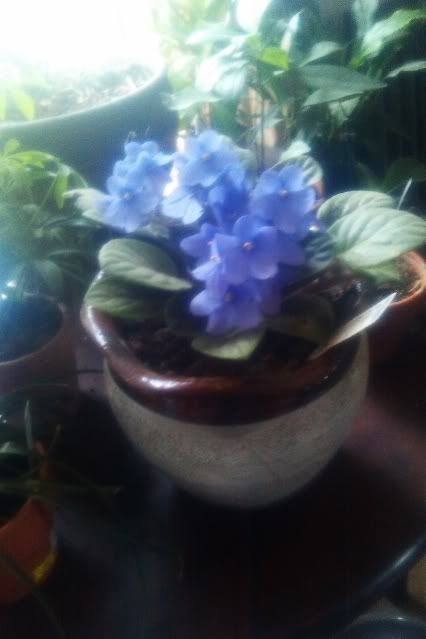 This is the African Violet that we never thought would bloom.
Look at her now!
Andrew has the green touch. His Grandma tells him that he can make anything grow---and that's a special comment coming from Grandma McLaughlin. She has the prettiest flowers on the farm.

I noticed little bulbs pushing their way up from the hard ground this morning. It reminded me of how many cues we can take from nature. I reflected a lot this winter about my life and the world and what I want to do in the time I have left here. I feel spring moving in me now.

Keep on pushin' through.....