Hold on to your seats. It's
show
and
tell
time.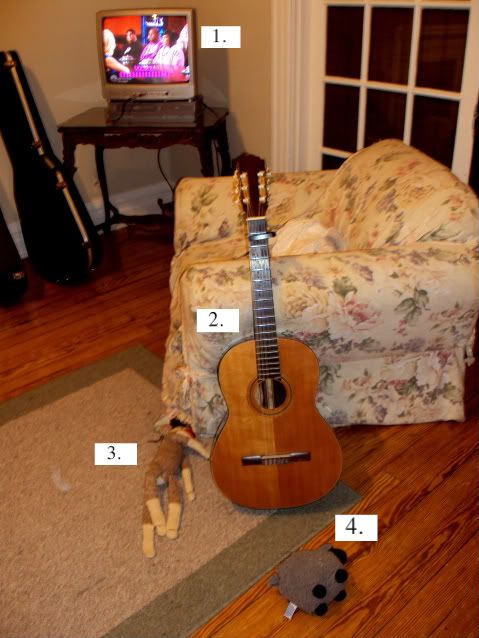 1
. My entertainment center. I know, it was the first thing in the picture to catch your eye, right? That's why it deserves to be number one.
2.

Bleh.
We are having a rough spot in our relationship right now. We haven't spoken for days.
3.
Sock Monkey. He battles with
Olivia
daily.
4.
Lamb. Lamb poses as a toy for Olivia, but she actually just rolls around the floor and collects dust, dirt and fingernail clippings. It's a green version of those fancy schmancy moterized vacuum cleaner.
I'm expecting comments to just roll in as soon as I post this. Very, very exciting things going on here. I don't know why I don't have more followers?
;)