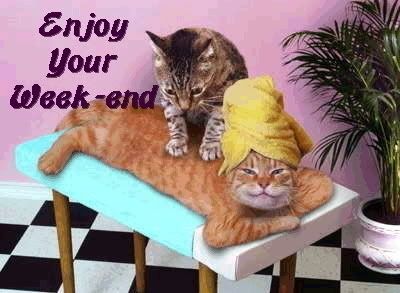 Unlike this fury friends, I will not be in total relaxation mode for the weekend BUT I am excited about my plans.
If you haven't noticed...I added a little
bit
to my "about me" section to push myself and publicly acknowledge that I am pursuing being a real live singer/ songwriter.
(because....the public needs to know this very important information.)
Anyways, my mind has been all sorts of places lately planning for the big move so I scheduled some one on one time with one of my favorite singer/songwriter Mickey Nelson of Roanoke VA. He is the one who graciously let me add harmony on his
most recent project
.
I am going to stay with him and his lovely family this weekend for a good ole' workshop session. We are going to be working on a set list of songs so that we can start booking gigs together, recording a demo (very excited about this part..he surprised me!!!) and working on my mad guitar skillzzz.
Thankfully, Andrew is a good halfway point between Richmond and Roanoke, so I will squeeze in a slumber party with him tonight and Sunday night.
WORK WORK WORK. That's what I plan on doing this weekend. But it's the good kind. The kind you want to do.
Happy Friday!