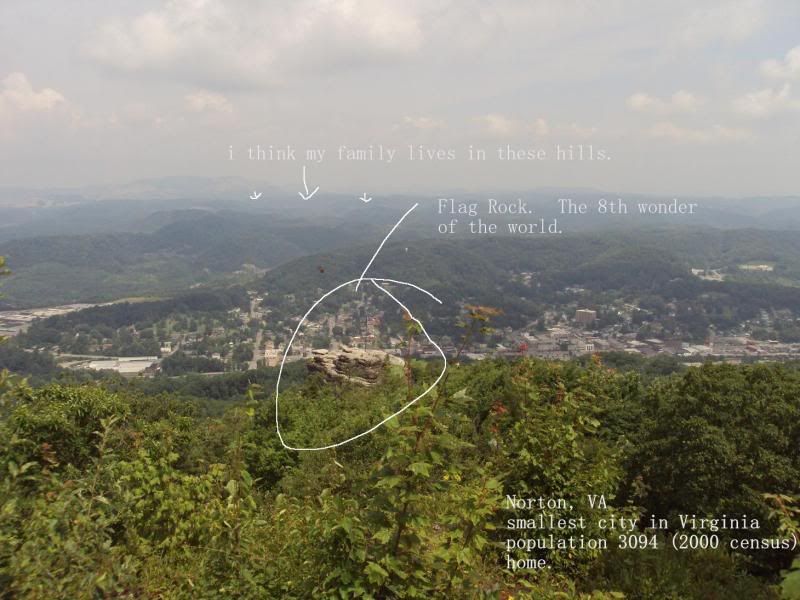 I went home a few weeks ago. A much needed visit.
This isn't the first time Andrew has come home with me, but sitting on top of Flag Rock, looking down at the entire city, he asked me what most people do when I claim Norton as home:

"how did you end up here?"

not by choice. but. life takes you places for a reason.
(or so i'd like to believe)
and it's a little
piece
of my story.
The best part of the trip was Benjamin Noah McQueen. My nephew was able to spend the entire weekend at my moms which meant.......TONS of AUNT VAL AND BEN TIME.
It was wonderful. He is the most special, precious thing alive. We could kiss him to death.
(maybe we almost did)
That's

3

generations of kisses for you Ben.
my masterpiece.
BREAKING NEWS: MOUNTAIN GIRL FOUND
Andrew and I laughed so hard at this picture, we cried.
family is special. family is love.