"I can't wait to wake up tomorrow and start our new life"

That's what Andrew said to me last night and it made me laugh because I just think he is so darn cute and his big blue eyes were so serious and excited. (swoon)
We had just had a big conversation about the future, moving on from the past, goals & projects to come. February 1st starts our new, fresh start. Move out of our way, January.
Good thing, considering I was microsoft painting my head in a noose on Saturday. We had a doozy
(do people still use that word?)
of a month in January and it all seemed to creep up on us this past weekend.
I think we will
finally
have some concrete news about our living situation today--which I will happily update you all on as soon as I know.
But for now, once again, I give you one of my masterpieces, "Homeless Lovers"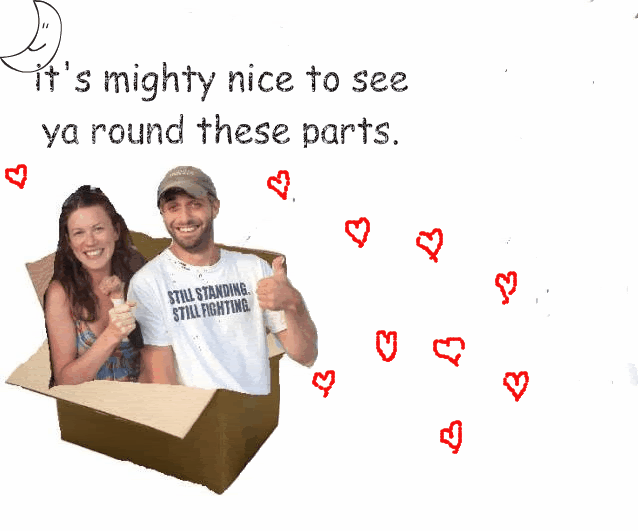 Happy Monday!