Last year Andrew took me to cut down my first EVER real Christmas Tree (plastics ruled the roost in the McQueen household growing up...hey, they make pine scent to mist over them). We went back to the same farm again this year to pick out our beauty!
Here she is!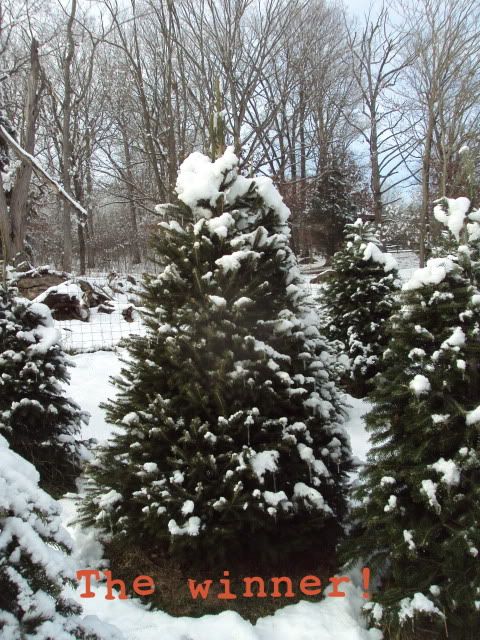 I supervised this operation...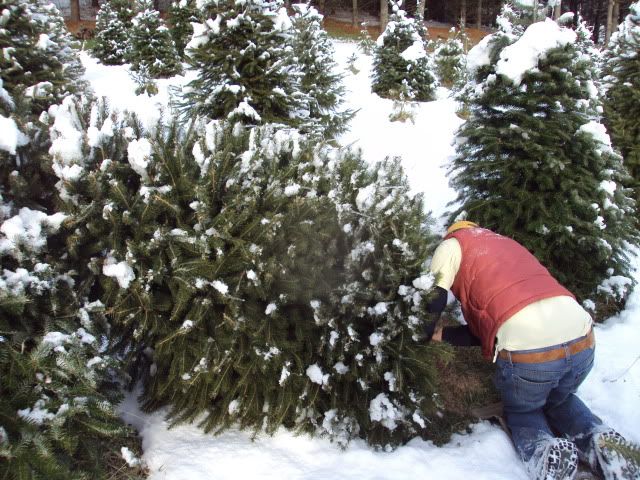 I think I was a really good supervisor.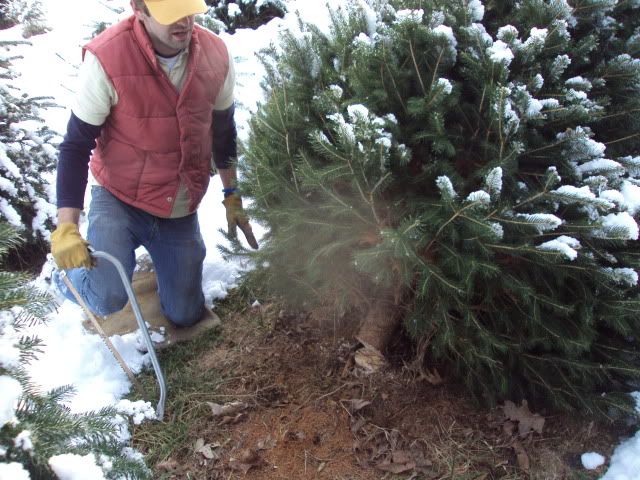 And then in usual fashion I grabbed the saw and made it appear that I did all of the work.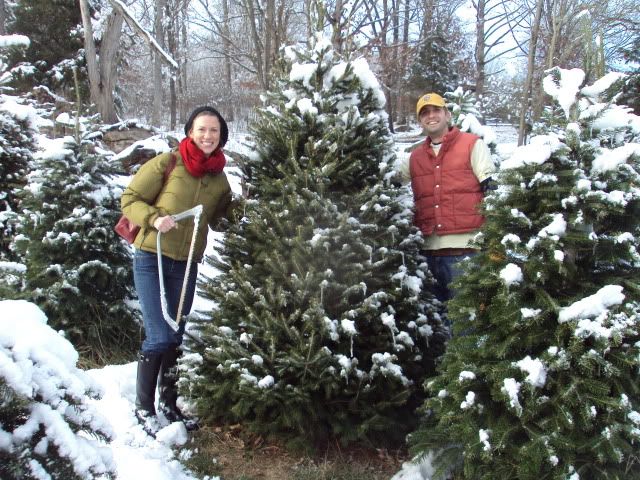 Then we literally forced this nice tree woman to take a picture. I was going to let her off of the hook when she told me she didn't like to take pictures....
But Andrew stepped into the situation, "Get over here and take a picture. She will get upset if you don't"
Just a normal day of harassing christmas tree farmers.
We won.