Today I started cleaning out my office.
Today I felt relaxed.
Today I tore the post-it on my desk to reveal that I have 13 days left in Richmond.
wow.

A quote from one of my favorite movies, "Almost Famous" keeps popping in my head.
I hope to have more pictures from the gala this past weekend to share soon. If you have talked to me in the past um..say year, I am sure I have told you about this. It was the 16th annual Starry Night Gala to benefit the Cystic Fibrosis Foundation and someone....SOMEONE thought that I could be in charge of it. AH!
I must say though, I feel really proud. It was not anything I achieved by myself but with the help of many many many volunteers, co-workers and folks supporting the Foundation. I can't wait to show pictures but for now...here is the aftermath.
Andrew came in to help volunteer and was my knight in shining armour.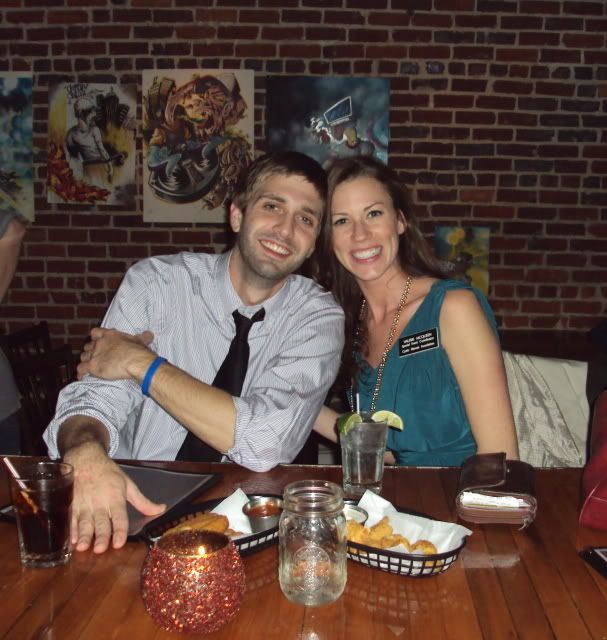 We celebrated the night with fried food and a celebratory drink (oh yes...I did it.
GERD
can just bite me)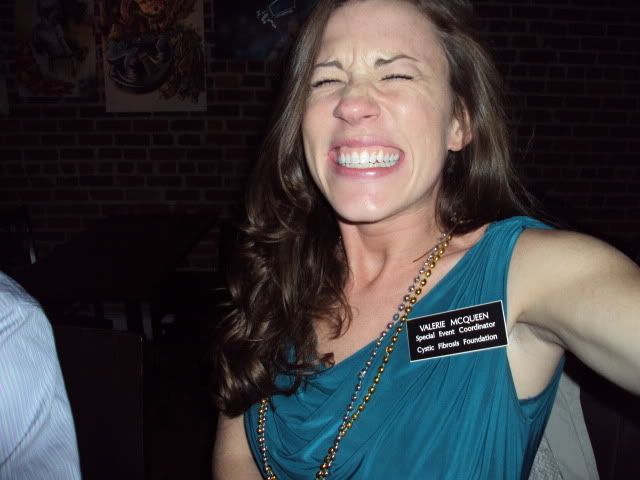 This picture doesn't even capture how excited I was. But, it is a face I like to make when I am REALLY happy and a camera is lying around. (like that fancy schmancy name tag?)
I wasn't just exited. WE were so excited. This has been an event that we were both waiting for for a LOOOONG time. Not only has it been my major focus at work but it was our countdown for the move.
"Just wait until the gala is over"
"You will be so relieved when it is over"
"You will be moving just 2 weeks after the gala"
"We will be together so soon"
Right now, all I can think is, "It's all happening".