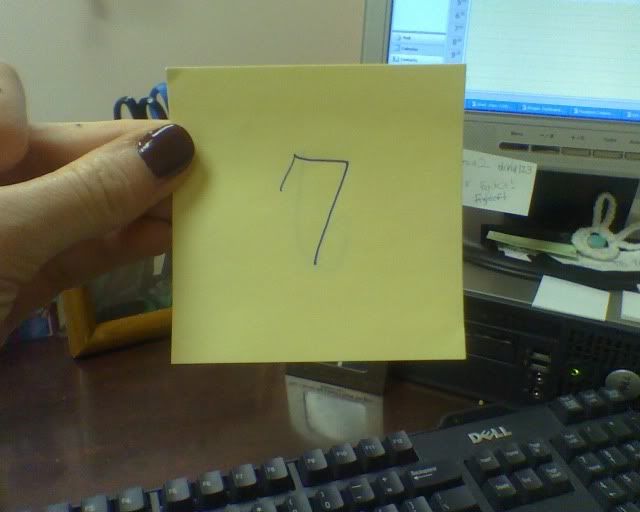 I spent the morning driving back into Richmond. In the rain. But, it wasn't all that bad. Especially when I realized I only have 7 days left in Richmond.
And 2 of those days will be spent traveling and spending time in
Norton
. Yes, a good ole' foot stompin' Thanksgiving in Norton. Thankfully, my incredibly intuitive, gracious mother realized things would be a bit cramped in the house and booked us a room at the new, 5 story
Holiday Inn
located in downtown Norton.
Yes. We are going big time for Thanksgiving. I have never stayed in a hotel in my hometown. Should be interesting (
i think i will miss being at home...even if it is cramped
).
I had a great weekend. I am fully embracing my country roots. When is the last time you wore overalls? I know, I know...they are not remotely in style, nor should they be, but I LOVE putting the straps on & clicking them in place. I just feel all strapped in and taken care of.
.
.
.
.
.
.
c'mon. you know what I mean.
it's like reverting back to childhood.
anyways. I brushed my horse, made Andrew take pictures and then we ate Little Debbie christmas tree cakes and had a bonfire and roasted hot dogs over the burning drywall that we had cleaned out of the shed earlier to burn.
that was not a good choice.
if anyone ever thinks about it.....just pass along my advice.
It is not, I repeat, a good choice.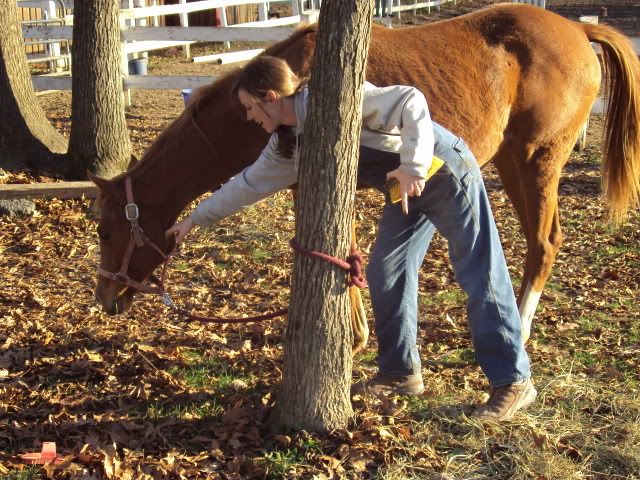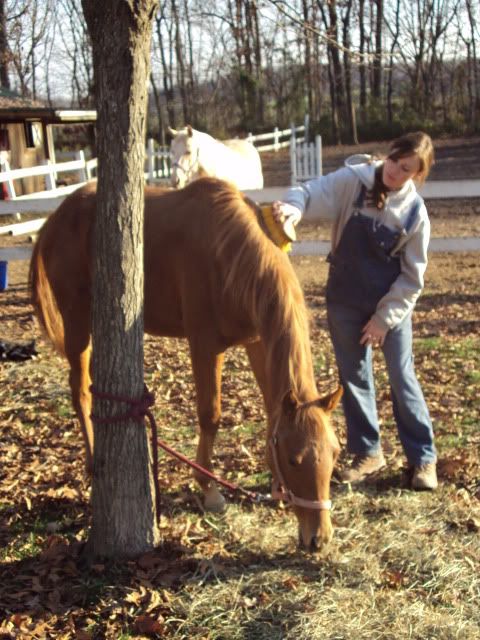 Then Glenn, (andrew's dad) gave us a bucket ride in the back hoe.
I love bucket rides. A lot.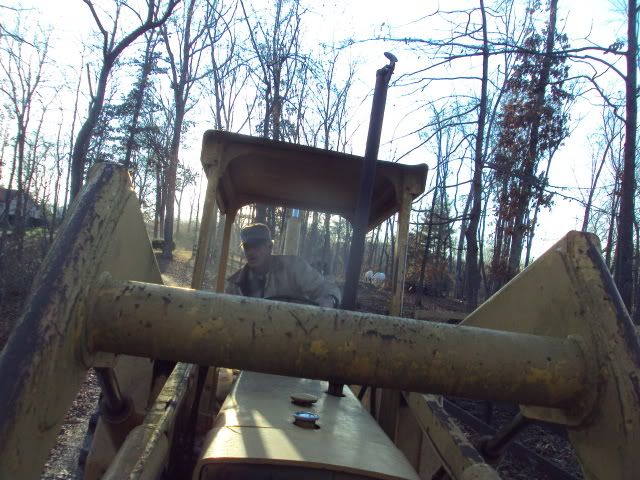 especially
with
this
guy:
and here's a
cheeser
from me:

(notice the grip on the.....well, whatever that part is)
With a to do list that is growing like crazy....(like how I should be packing right now and not playing on the internet machine) it's nice to get away and play with Andrew on the farm.
And that's what we did. All weekend.
And I wore my overalls. All weekend.
hooray for monday. (lies).