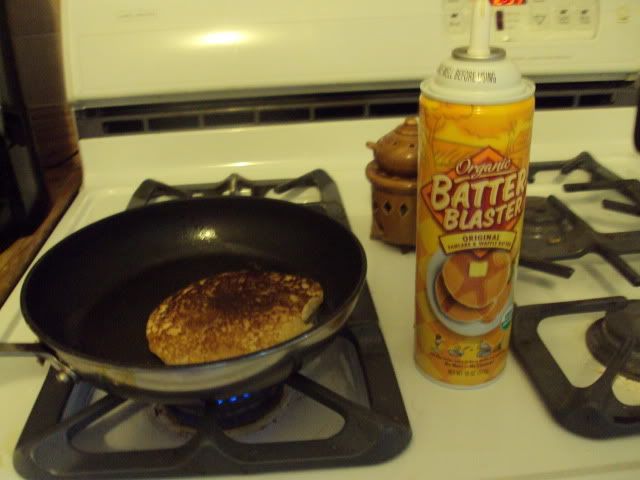 Have you seen this stuff? It caught my eye last week in Ukrops and I had to try it out.
Pancake batter in a spray can. It's
my
/(Buddy the Elf's) dream come true.
Who says the American diet is rapidly going downhill? I'm healthy. And things like pancake batter in a spray can make me happy. Healthy and happy. It's science.
My friend Molly came into town. Molly is one of my favorite people. So who better to make Batter Blaster Pancakes with? They were delish.
Olivia was so happy to see her. Can't you tell?
we ate blocks of cheese all weekend
and laughed.
I believe these pancake-cheese-and-laughter filled weekends are completely necessary in life.