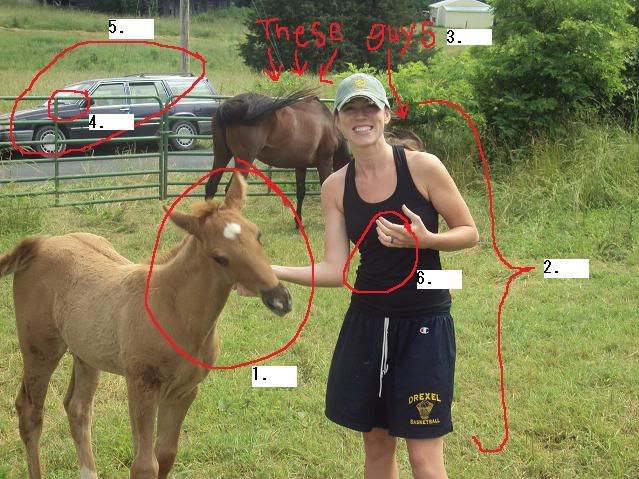 1. this guy
2. my amazing outfit inspired by the hit film
"In Love and Basketball"
3. these guys
4. the last known picture of my cell phone. set it on
the car....drove away.....lost in a field somewhere.
5. the volvo. back.in.action.
6. my engagement ring (sike!!). But it was a cute fakeout
proposal with a blue rubberband that left a dirt ring
around my finger.