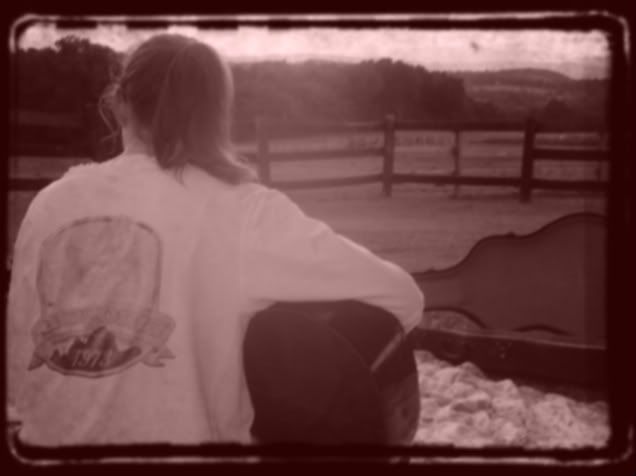 I'm gonna stop this two week slump i've had.
(does anyone else get moody in the summer? I swear it's the heat)
I'm turning over a new leaf.
AND I painted my nails bright red. I never wear polish.
ps. Andrew snuck behind me and took it this pic while we were watching the sun set over the front field. It's my favorite spot.