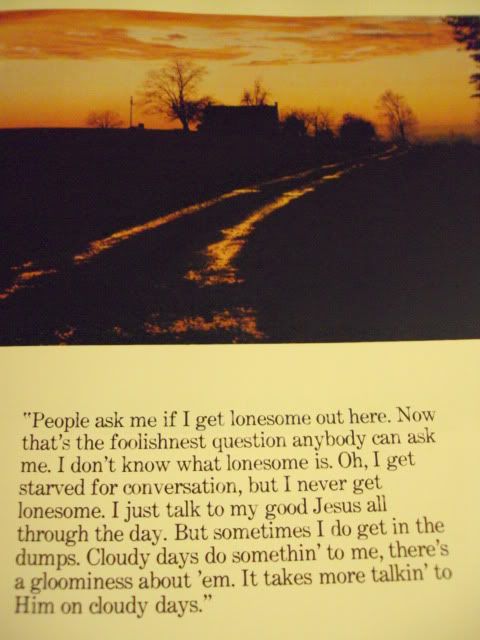 (picture from "Rural Virginia", a book that my friend Amy thrift-ed for me because she is amazing and thinks of me when she thrifts)
On one of my favorite blogs,
NieNie Dialogues
, Stephanie mentioned listening to the
Rachel Portman
station on
Pandora
.
I'm always looking for an "outlet" to calm my mind down. Sometimes it goes into overdrive. Okay...well, a lot of times it goes into overdrive. This station is my new *favorite* getaway. I highly suggest listening to it, especially at night when you need to wind down.
Tonight, I'm staying in a hotel in Leesburg, VA for work and I won't be back home until Friday.
I miss my cat. I miss Andrew. I even miss the farm dogs and the 1,000,000 stink bugs that have invaded my trailer. I think it's time to turn on Pandora, dream about being home, and drift off to sleep.
xoxo