Oh March. I'm so excited you are here because that means that we are closer to spring and it's my birthday month! It's also my Mom & Olivia's Birthday month. woo hoo!
Hopefully March will bring us more spring teasing days like it was this past Sunday. I have been so busy lately and haven't spent much time on the farm or with my love, the pups, or baby cat. I think I smiled the entire day.
I am so content in my little home, on this little hill in the world. We are so blessed to have nature at our doorstep.
We took a family walk down into the woods to our future "Forest Garden". Andrew has been studying
permaculture
for months and months, reading everything he can get his hands onto. I am so excited for what things will look like come Spring. Lilly(above) is a big fan of the Forest Garden--and walks in general.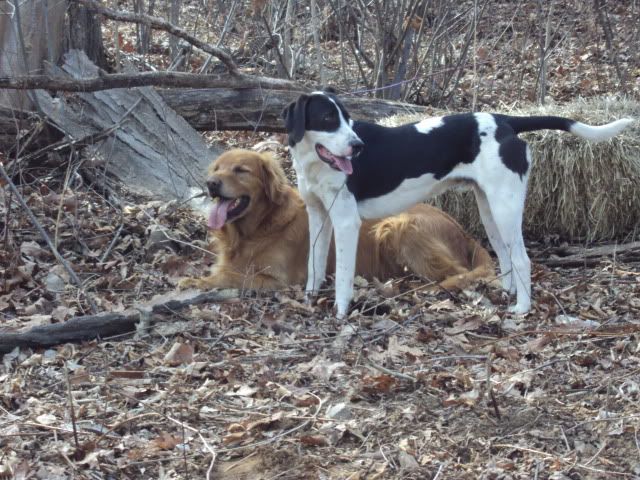 Hunter and Charlie are quite the pair. Their favorite things to do together? Wrestle and fight over sticks.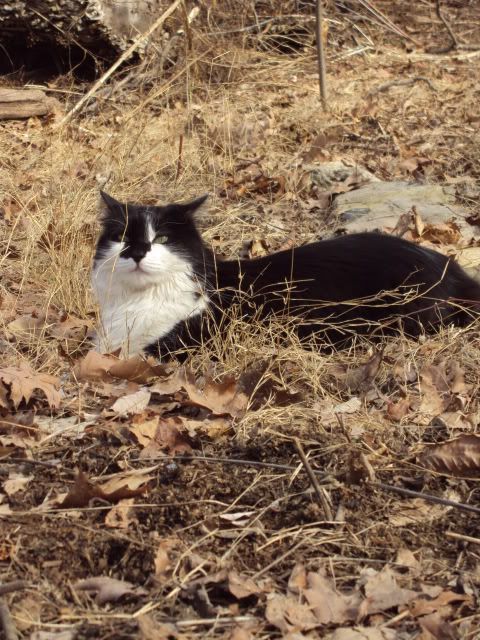 Olivia always joins us for family walks to the Forest Garden. We start down the path and the pups run in front of us and then we call for Olivia. I will have to video tape her walking down the path one day. I seriously think she has an identity crisis. She completely thinks of herself as one of the dogs.
This is one of my favorite things. It is our secret fort. Right next to the Forest Garden I spied a pile of fallen trees and branches and my inner child was set free. A FORT! Not only that...a SECRET FORT. We spent an afternoon clearing around it and adding sticks to the top to create a tiny shelter. I will have to get better pictures of it but it is going to be my favorite hide out on the farm, I can already tell!
I also spied with my little green eye the most trailer-rific thing on Sunday. I don't know how I didn't notice it before (shows you how crazy life has been lately) but we have a new addition to our rooftop. We wanted cable---we got cable, and a new pimped out DISH! Andrew felt so bad when he was explaining WHY it had to be placed above our beautiful door. I guess it was the only place that would pick up reception. Oh, just add it to the story of our trailer love. xoxo