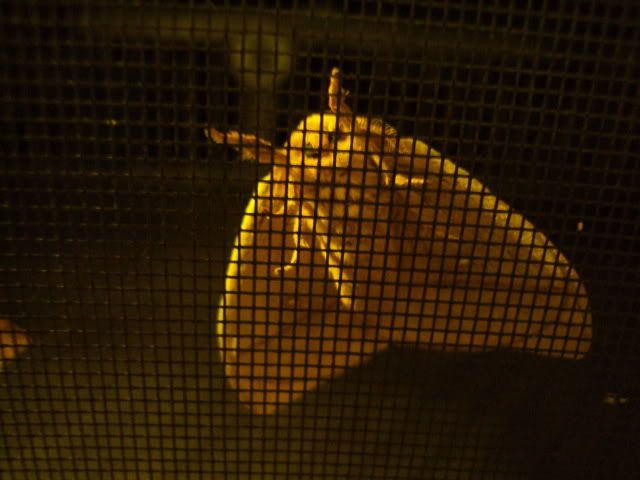 I was browsing through some pictures on my computer tonight and found this one. I think Andrew took it one night. Isn't he a little creepers?
I played last night at Mockingbird. (this was very exciting for me)
I had 2 glasses of wine when I got off stage. (
my god they tasted good)
I am officially hung over after just two glasses of wine. (
lightweight)
Which is never, ever a good thing to do if you have a job interview in the morning, children.
I don't think it would have worked out anyways. There was mentioning of cleaning up human feces and I almost darted towards the door.
I think she could tell from the expression on my face that this would not be up my alley.
So I left in a daze of nausea, haziness, and a little shaken by the intense Friday morning interview. I stepped into the Ford 350 truck that I borrowed from the farm (did I mention my car died? We are going to bring her back to life soon...) and stopped by my least favorite place in the world, Wal-Mart.
I didn't think this one through.
I carried my only purchase, a 5000 lb bag of cat liter, in heels, to the truck and thought to myself....how in the world did I end up here? Do you ever have those moments? Where you just kinda step outside of yourself and take a good look and maybe a good laugh?
Anywho, this whole finding a supplementary job thing is just..not moving as fast as I would like. Which would be like, NOW.
But I'm being picky. And stubborn. And I want instant gratification. Damn.
There is an upside to this. Now my favorite part of the day is when Andrew reads me the classifieds and helps me search for a job. They posted a job for an egg picker the other day. I have to say I thought about it for a good minute.
So cross your fingers for me, for us. Girlfriend needs a paycheck.